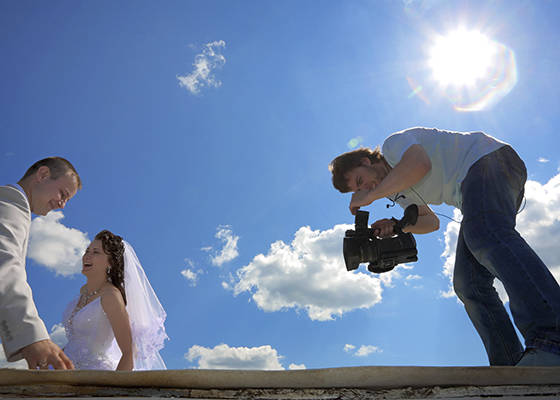 Filming a wedding is not just a job or a profession, it is an art. At Drummoyne's You Studio Photography, the team takes the time to get to know you, develops a video concept that reflects the theme of your wedding as well as your personality and any preferences you may have. All the planning is done prior to the day of the wedding so that you can relax knowing that your needs, wants and personal style will be a priority for Sydney's best videographers.
One of the most important traits of a professional wedding photographer or videographer is an ability to blend into the background of the ceremony and celebration. Creating an intimate video whilst remaining unobtrusive on the day is something that can only be achieved with the level of experience and professionalism You Studios Photography has become known for. The team produces videos with elegant transitions and clean design that will leave you with an artistic and stylish record of the day.
Some important parts of the day that you may wish to capture include:
Bride and groom preparations
This may include the videographer visiting the home or preparation sites of the bridal party and discreetly filming preparations such as hair styling, make-up, flower arrangements and traditional pre-wedding rituals.
Ceremony venue
You may wish for the videographer to film the venue prior to arrival of the bridal party and guests. The venue can be filmed from both inside and outside and then as guests arrive and take their seats. It is a lovely touch to film the groom entering and greeting guests as he and his groomsmen make their way to the front of the venue. Capturing the arrival of the bride and her bridesmaids would be the final step before the videographer moves to a discreet location to capture the bride's walk up the aisle and the ceremony.
Post-ceremony celebration
The post-ceremony celebration varies from couple to couple. It may include a grand entrance, the bridal party, speeches, a first dance or even some fun and cheeky traditions. It is also an opportunity for loved ones to leave you a personal message on camera, a lovely touch that for the couple to enjoy once the party is over.
You Studios Photography are industry leaders in the development of artistic, stylish and intimate wedding video. To discuss your personal request please contact us now.